At Active Fitness HQ, we provide every member with support, motivation and the pathway to achieve their fitness goals.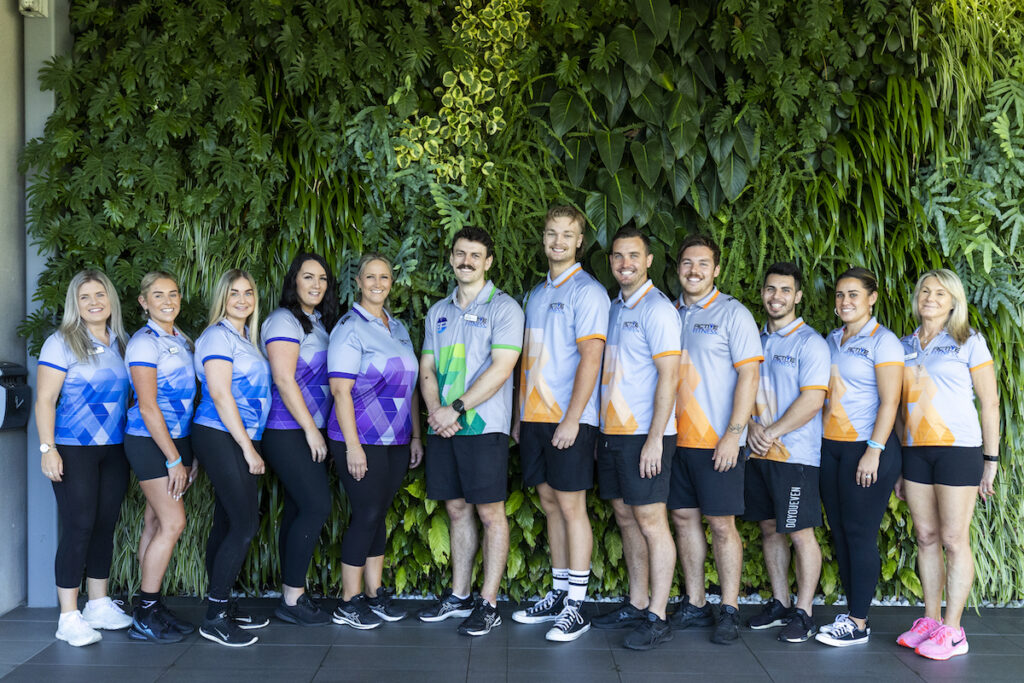 Join in person at AFHQ or online.

"It's been a while since I did two classes back to back- so today that's what I did! A huge thank you to Instructor Kylie for pushing me through and helping my technique, but most of all your comment of "you half the women you were last time I saw you" absolutely made my morning when I was feeling pretty flat and tired and questioning whether or not to do the 2nd class. Love the support you get from the instructors at #activefitnesshq- this gym is certainly not a gym where you walk in and feel like your being judged, not only are the instructors supportive but everyone working there are pretty grand too!
A pretty great community to be a part of!"
"The online classes provided while the gym has been closed has helped me keep my goals of staying active a priority. I have even tried some of the classes that I wouldn't normally do in the gym, so
it's given me more confidence and freedom for my choices. These are reasons I have stayed an active fitness member through lockdown.
Thank you"
"Hi, my name is Sam O'Sullivan and I'm a Active Fitness HQ member. The online workouts that Active Fitness have done for all their clients has been out of this world. The staff are always putting their clients first. They have all worked so hard to continue to help us through this time and make up this timetable for everyone. The online workouts can be re-played at any time if you cannot get to the online live at the time, which is a great help to everyone. It's helped me as my business is in lockdown , so
it's helped me to stay fit, healthy and keep me active as well.
I love when you get to do the live online workouts that the staff talk to you through the workout to keep you motivated. Even if when you write a comment in the workout and it's at a different time the staff will get back to you which is awesome. The Feedback is always on top. All the staff keep you pumped all the way through each workout. So I have been happy to continue my membership through the lockdown and it has helped me so much. Thanks again to the amazing team at Active Fitness and Team AFHQ"
"Hi AFHQ,I just wanted to quickly say thank you for being such an incredible gym and still making workout out fun and enjoyable while in lockdown. As a fitness passport member I was more than willing to pay the membership fee to keep myself active. It is so nice to still see the instructors' smiley faces. There have been many times I have gone back to complete workout at a different time which works well for my schedule working from home! Again, thank you for being an excellent gym which is accommodating, supportive, fun, and engaging.
The instructors really go above and beyond
"
"
I love being a part of team AFHQ for the support and motivation to stay active.
I have continued my membership during lockdown to have access to the online classes, in person or online the trainers still give you the same energy and atmosphere as if you were in the gym!"
"The first time I walked into Active Fitness HQ I was nervous and self-conscious, but I knew I had to deal with my weight and health problems, so I began my journey with a 30-day trial. I was so self-conscious and frightened that I would be judged by other members but from my very first class, all my worries were put to rest. The staff have been extremely supportive and provided endless encouragement and good information to keep me motivated. After 30 days I joined up and have not looked back. Six months later and I am the fittest and healthiest (mind and body) I have been in decades; I've lost over 12 kgs and no longer need prescription medications. I never imagined that at 59 years of age I would be eagerly going to the Gym each week but here I am, and I feel wonderful.
No judgments here just lots of encouragement and lots of laughs.
And thank you for all your help, you have always made me feel welcome and you always remember my name and that counts for a lot."
"
I chose Active Fitness because I've heard such great reviews about the gym and heard the staff and people are lovely.
My favourite thing about the gym is the friendly environment how you don't have to be ashamed to workout. I like to train at least 4/5 days a week and love to come along to a non-judgement gym and enjoy everything that the gym has to offer!!!!"
"I was quite reluctant to join the challenge as I hadn't been to a gym in a very, very long time. I'm so glad I did it, the challenge was a great way to kickstart my fitness journey, increase my self-confidence and improve my mental health. I really enjoyed the group training sessions because they were a great way to keep motivated and step outside of my comfort zone while making new friends. When I look at my before and after photos, I feel really proud of what I achieved and I'm now even more motivated to continue to work toward my fitness goal and a healthier lifestyle.
Active fitness has been the best decision ever.
"
"Before starting Active's 6-week Spring into summer challenge, had a bad habit of drinking during the week, unhealthy diet, and minimal commitment to the gym. Participating in the challenge made me reset my gym and lifestyle goals. With all the support from active and Pinnacle performance & nutrition it made it so much easier. At the start of the challenge
I weighed 116kg and lost 10kg in the 6 weeks.
Highly recommend joining any future challenges"
"I have been a member of Active for about 5 years now, I love strength training... actually I like it all! I try to train 4 days a week including doing PT sessions.
The welcoming environment, the supportive staff and amazing members as well as the facilities all contribute to driving me to achieve my goals.
"
12 Month – $874 6 Month – $549 3 Month – $349
12 Month – $775 6 Month – $497 3 Month – $299
12 Month – $619 6 Month – $445 3 Month – $250
Ageless/Forever Fit Class Pass